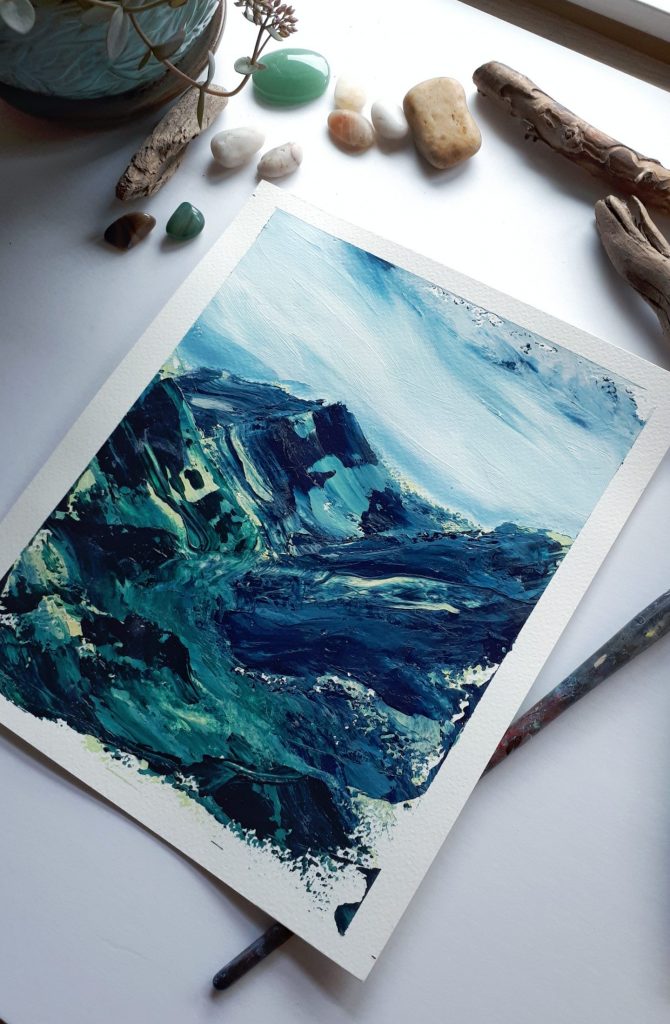 If we are lucky enough, most of us in this world have at least 4 walls to call home, furniture to live on, and use for our comfort and convenience.
But is that enough? What about the walls and the spaces on top of and around the useful and convenient furniture? Do they need to be filled with beautiful pieces of art and decor that speak to you and either inspires or relaxes you? The short answer is YES. Most definitely yes.
Art is the icing on the cake that is your home. It is the spice that sets the tone for the dish that is your abode. Art can finish the look of your home and help set or complete the vibe of your space. It can create either a warm and cozy environment, a relaxing spa, or a party house.
Art helps make you healthier. Yes, you read that right. When you choose a piece of art that you connect with emotionally, that uplifts you or relaxes you, it will help create a place of peace and serenity in your home. Imagine, every time you enter the room that has the painting of your favorite getaway you are instantly brought into a space of serenity. Art is meant to be experienced and connect with the collector. That emotional connection can be an emotional balm, soul food.
Art lets you express yourself. As a collector of art, the art you choose to have in your home speaks to who you are and how you want to live and be in this world. It tells a story about you and what you want to say to others. It is also an excellent conversation starter.
Art helps you connect to yourself and others. It can help you connect to your feelings or to others who are experiencing the topics within the piece. Art can allow you to connect to the subject matter of the piece as well.  For example, nature and the calming connection I have to it is the focus of my work. This subject resonates with many of my collectors.  It also allows you to connect with the artist (if buying directly from the artist) and see how the piece means to them and the joy it brings them when you connect with their art baby. If the piece is speaking to a larger contextual topic it can also connect you to that world and the broader world around us.
Art will also breathe life into your space. Your home is where you go to relax and unwind, live and have cherished memories. Why not create a space that speaks to that and allows you to unwind deeper and live happier in a beautifully decorated home that is to your liking. Treat yo'self!
Do any of these resonate with you? Do you have different reasons why you want art in your home?
I would love to know! Drop a comment below. 🙂