Hello there! I'm Melissa
and I am the Artist behind the products you see here. My mission is to make art that helps you connect to nature and bring that sense of wonder, magic and joy into your home. Most days you can find me either with a palette knife in hand creating or exploring our connection to the natural world outside with my little ones in tow.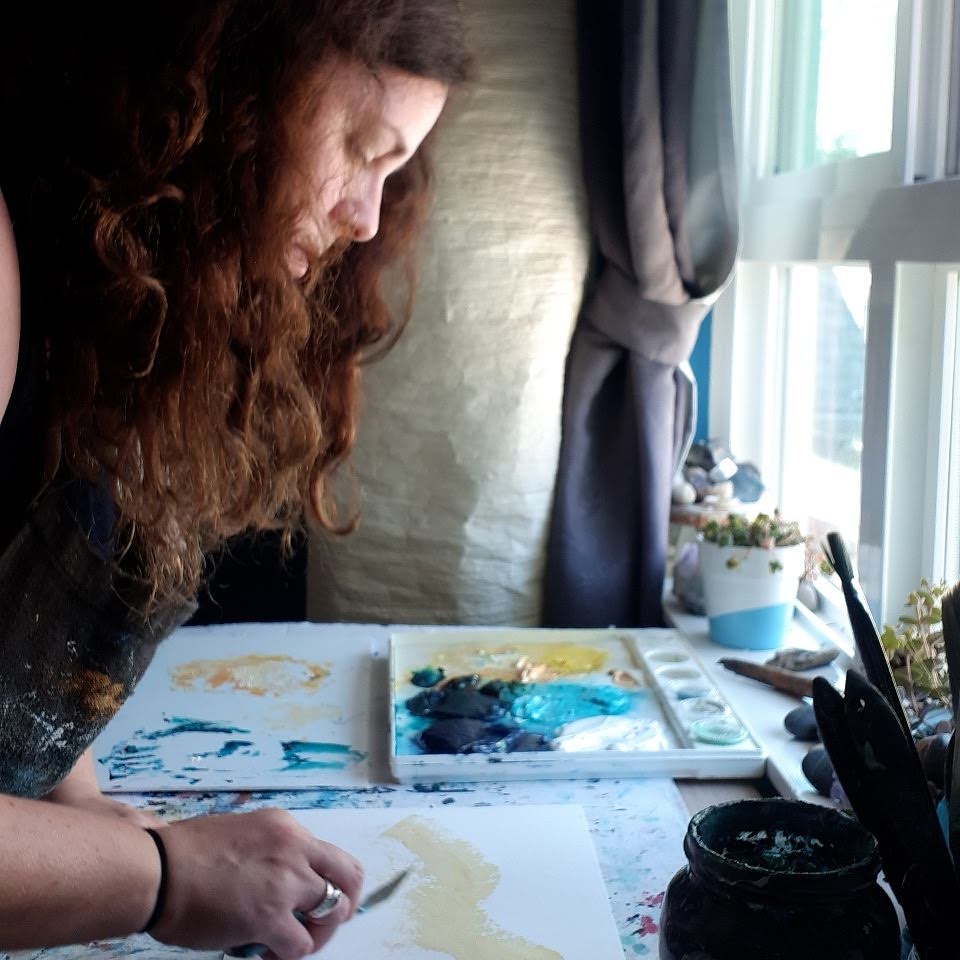 A few things about me. My family and I are very privileged to be living in beautiful Vancouver BC which is on unceded Squamish, Sto:lo and Tsleil-Waututh lands. Living here gives us incredible access to the West Coast of Canada and all of the rugged -Mountains, forests, lakes, rivers, ocean and beaches one could hope for.
For as long as I can remember I have been pursued by the need to create and I have been creating art since I was a child. As a little girl growing up on Vancouver Island I lived in the country side and would spend hours drawing and painting the animals, people and landscapes around me, communing with my natural surroundings. This brought me a deep sense of peace, purpose and fulfilment.
As I grew older, life grew busier and art became less of an option for me to pursue as I was forced to choose more "practical" careers by my parents and those around me.
However as an adult I never felt satisfied in any calling I tried and was always drawn back to the creative side of myself. I travelled a lot and I was often living in urban areas taking different corporate jobs. All the while I began feeling disconnected from something deeper and more spiritual that I felt I once had.
When I left my corporate job and decided to work from home with my children I began going outside every day, something that I had neglected to do more of as a childless adult. As a mother I wanted to give my children the same feeling of connection to the natural world as I had had when I was a child.
So I began taking them to the local forests, beaches and lakes everyday.
Being outside with them and teaching them about the natural world around us reminded me of what I was missing: I was missing that feeling of peace and serenity that I had gotten when I felt connected to the plants, the wind and water, and to the land.
At the same time I also began painting and drawing again and my heart sang in completion at being able to express those feelings of connection to the earth I had had through my art, the very same feelings that I had felt as a child. And that brings me to now. Because I love exploring the connection we have to the earth I am sharing these ideas with the world and helping others bring that same feeling of serenity and wonder to their homes. 
I would love it if you had a look around and hope that you enjoy what you see. And please, don't be shy, I would love to hear from you! Feel free to contact me if you have any questions or just want to say hi! You can email me at Hello@melissacritchlow.com or pop into my contact us page and fill out my form.
Speak soon and all the best,
Melissa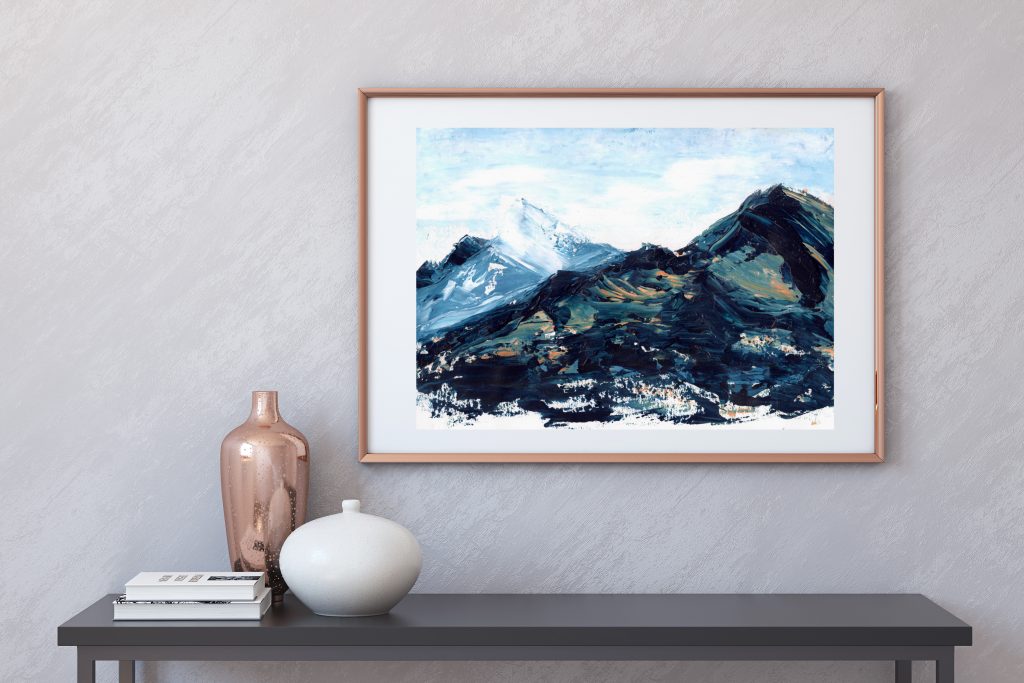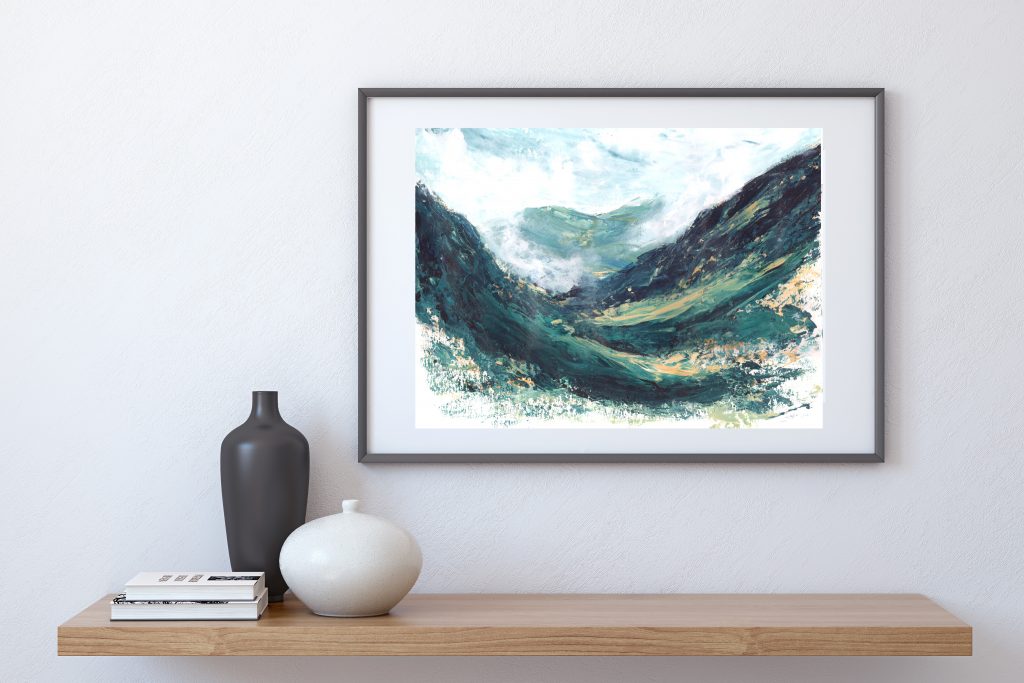 What my collectors have to say:
This is how Megan S. felt about the custom painting she hired me to create for her home: "I'm so so in love with the original painting I had commissioned from Melissa. After discovering her work on Etsy after months of trying to find art for our new place – I am very grateful to have a piece that we love to bring good energy into our home. Thank you for inspiring us!"
"The quality of this painting is outstanding! I couldn't believe my eyes when I opened the envelope as it looked even better than in the online photos. The packaging was done extremely well and therefore a safe arrival of the painting was guaranteed. The personal thank you note was very kind 🙂 I would definitely buy from Melissa again; you get a high quality painting for a good price."   – Ivar S.
"I just received and loved it so much that I am ordering a second print to accompany it! Timely Shipping and high quality. Thank you so much for the beautiful addition to our home."   – Sarah Drohan
"Melissa's paintings are even more beautiful in real life – I'm absolutely delighted with my order! Thank you!" And Gemma H also said about a print she later bought: "A beautiful lovely print as always arrived really quickly and in perfect condition – alongside a lovely note 🙂 Thank you so much your work is stunning!" –Gemma H.
"It is a beautiful addition to our gallery wall. I catch myself starring at it all the time. I am very happy with the purchase and the service I received. I would not hesitate ordering another piece from Melissa. Thank you!"  –  Brianne Foster
"I am in love with this painting. It looks exactly like the reference picture I saw on line. I wanted to buy all the works of art that I saw on Melissa's page, but I settled for one… for now. I definitely see myself purchasing more works of art in the future!"  – Katie
"Thank you for this beautiful painting, I got it for my husband for our Copper and Wool 7th anniversary! He loved it and we will find a nice spot for it in our home! Very pleasant transaction overall!"  –Laurie Bedard