Hello there! I'm Melissa
and I am the Artist behind the products you see here.  I understand the need to create a beautiful home that reflects you, relaxes you and brings you joy. I create art inspired by nature to help you bring the magic of nature into your home so you can relax your mind and uplift your soul.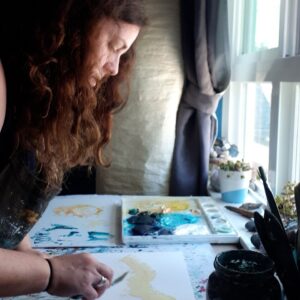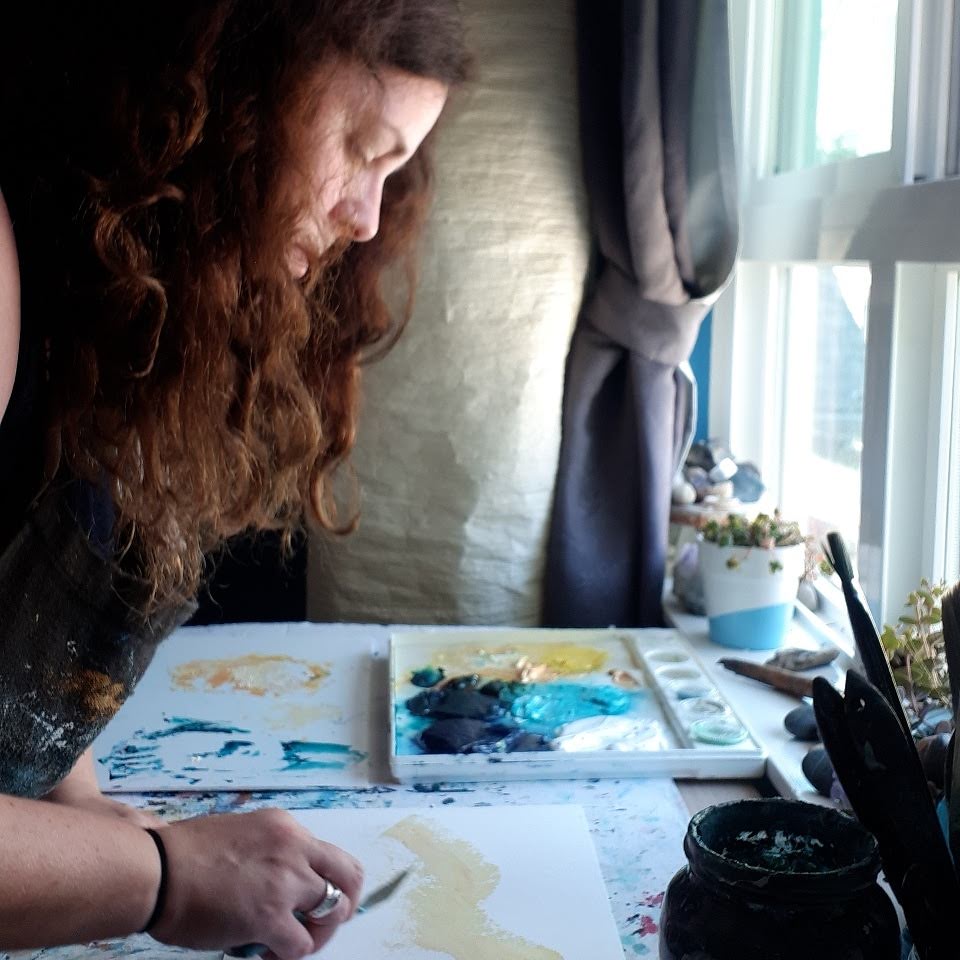 Most days you can find me either with a palette knife in hand creating or exploring our connection to nature outside with my little ones in tow. My family and I are very privileged to be living in beautiful Vancouver BC which gives us incredible access to the West Coast of Canada and all of the rugged Mountains, forests, lakes, rivers, ocean and beaches one could hope for! For as long as I can remember I have been pursued by the need to create and I have been creating art since I was a child. As a little girl growing up in rural Vancouver Island I have felt a connection with nature and always held a sense of wonder and awe at the natural world around us. Through my art I am exploring that connection and it is my goal to help bring that same feeling of wonder and connection to people's homes.
I would love it if you had a look around and hope that you enjoy what you see. And please, don't be shy, I would love to hear from you! Feel free to contact me if you have any questions or just want to say hi! You can email me at Hello@melissacritchlow.com or pop into my contact us page and fill out my form.
Speak soon and all the best,
Melissa